6.9.2009
Joe Pintauro
Jon Ecklund, Vincent Marano, Tod Godfrey, Kate Middleton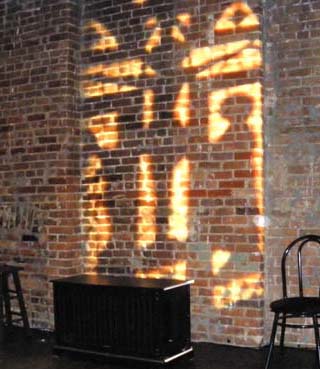 Jacob Hansen (Jon Ecklund), a priest known as Jake, has lost his faith and is leaving his order. Angelo Rosetti (Vincent Marano), another priest, doesn't want him to, and an aging cardinal (Tom Godfrey) objects even more.
What has precipitated his fall from belief? Disillusionment and his own sexual awakening, stemming from his involvement with a young, erratic and needy hustler, Will (Cary Woodworth). Now Jake is the subject of an investigative article by a reporter, Katherine McGuire (Kate Middleton), who has discovered the liaison.
Jake, haunted by a vision of his younger self (also played by Mr. Woodworth) and his own impulses.